EXPLOSION-PROOF CONTROLS for Ex d IIC / IIIC Control Panels
Stylish, Sleek, Smooth, Elegant, Refined. Robust, Reliable, Functional. Superior design for unequalled safety and ergonomics, in conformity to the relevant Industrial and Ex Standards.
We have developed a comprehensive range of Ex d Control Components (Pushbuttons, Potentiometers and Rotary Operators for MCBs and MCCBs) to satisfy any Hazardous Area Control Panel requirements in Oil & Gas plants and where ignitable dusts may be present.
EXPLOSION-PROOF PUSHBUTTONS
Comprised of a smooth, hard-anodized marine grade aluminium body with the Explosion-Proof flamepaths, fitted with a large variety of external pushbutton and switch operators and pilot light indicators. Chrome plated zinc or thermoplastic options suit heavy industrial and marine offshore as well as corrosive environments. The backpanel contact blocks are available with standard silver contacts or optionally with quad gold plated contacts for low current, low voltage control applications to 5V 1mA.
Four families of Ex d / Ex t pushbuttons are available: PB01-... Single Spindle Pushbuttons, PB02-... Double Spindle Pushbuttons, PB03-,,, Illuminated Pushbuttons and PB04-... Pilot Lights. The main part of all pushbuttons is available in corrosion-resistant hard anodized marine grade aluminium or Stainless Steel 316. The external operators are protected against water, ice, dust and oils and available in robust chrome plated metal or NEMA 4X corrosion resistant thermoplastic version.
PB01 Single Spindle Pushbuttons: available in a large variety of external operators, including Emergency Stop with latching function compliant to IEC 60947-5-5 (Twist To Reset or Pull To Reset, also with optional key and self-monitoring contacts), mushroom or dome pushbuttons, flush or extended pushbuttons, 2-position rotary selector pushbuttons (maintained or spring return, with knob or Ronis key). Also available with Mechanical Reset operator and hybrid Electrical + Mechanical Reset operator for the reset of thermal overload relays and of protection relays in motor control applications.
PB02 Double Spindle Pushbuttons, such as START/STOP, three position rotary selector pushbuttons
(maintained or spring return, with knob or Ronis key) and Joystick operators. Single and double pushbuttons can have up to six NO or NC contacts.
PB03 Illuminated Pushbuttons, with LED module and up to four NO or NC contacts. The internal light signals when the NO contacts close.
PB04 Pilot Light, with LED module, available in various colors and voltages.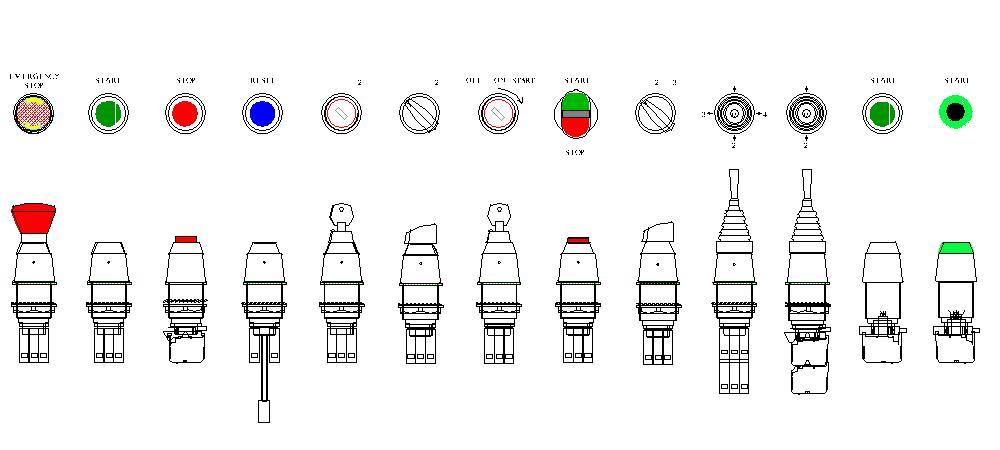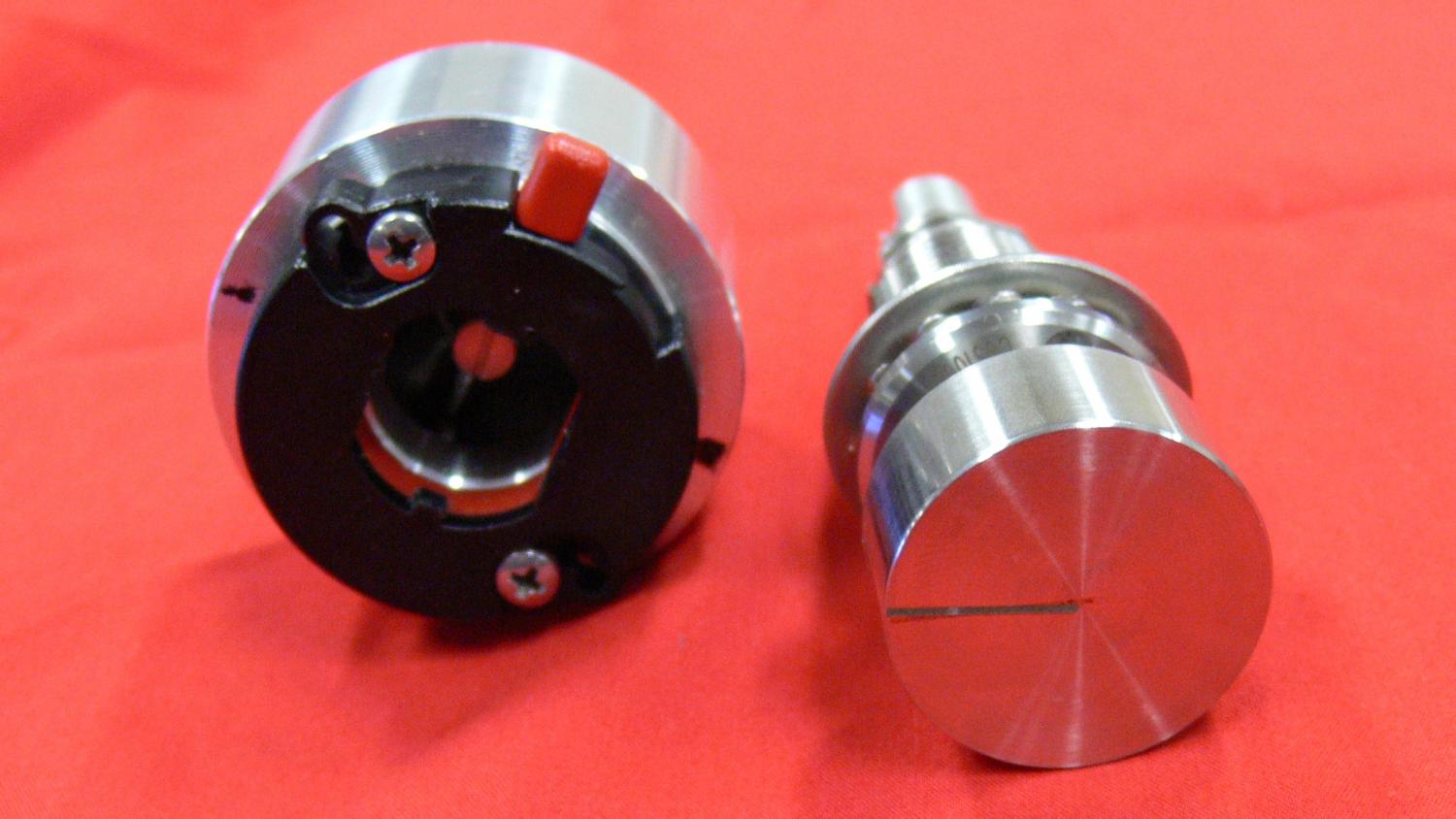 Explosion Proof POTENTIOMETERS
​Stainless Steel 316 knob with spring loading provides accurate and stable setting. Stainless steel bush and spindle with double seal and life lubrication. Rear panel latch fitted, sealed potentiometer assembly with professional Cermet resistive element, capable of up to 6 W power dissipation. COARSE and FINE adjustment configurations available to provide enhanced accuracy and resolution.
Resistive values from 1 Ohm to 1 Meg in the E3 series.
Explosion Proof ROTARY SWITCH OPERATORS for MCBs, MCCBs, Disconnector and Isolator Switches up to 1600 A
Rotary operating mechanisms with different sizes of padlockable handles for front panel operation, coupled with switches, MCBs, MCCBs, Motor Protectors and RCDs from leading global brands inside the Flameproof Enclosure, for power isolation, distribution and motor control.